What is the 2B Mindset?
I have been so excited to share all the details of this program with you!!   I want to share all of the details on the program, the most commonly asked questions and concerns so that you can decide whether or not this program would be a good fit for you!
2B Mindset is unlike any other Beachbody Product and program ever created before.  Beachbody has always defined itself as being a fitness company that creates world class fitness programs that transform your body along with incredibly well designed nutrition plans to really give you the total body solution to your problems.  Beachbody pairs their fitness and nutrition with an incredible support system that is provided by the networks coaches who walk you through the fitness programs from start to finish to get the results that you want!
2B Mindset follows the similar support system guidelines but this program focuses on the one area that most people struggle with the most and that is NUTRITION!  I have so many clients who have no problem showing up for the workouts but it is the nutrition that constantly trips them up and prevents them from getting the results they want or maintaining their hard work.  So Beachbody saw the need to find a solution to some of the common struggles we as women face such as:
Yo-Yo Dieting
Feeling like you are constantly on a diet
Feeling like you are restricted
Counting Calories, Macros, and portion containers
Loving to eat lots of food AKA Volume Eaters
Late night snacking
Emotional Eating
Traveling/Dinners Out with friends
Meal Planning and Prepping
Who is Ilana Muhlstein, MS, RDN?

BS of Science degree in nutrition and dietetics from University of
MD.
Masters in Applied Nutrition
Has a private practice in CA
She has lost 100 lbs with her own program!
She loves to eat & hated being on a diet.
Who is the 2B Mindset for?
People who don't want to workout.
People who aren't ready to add exercise yet.
Ultimately this could be for anyone!
What Makes 2B Mindset So Different & Effective?
It's not a diet, it's a mindset!
No end date and you learn principles that you
can use for the rest of your life.
No deprivation mindset.
No cutting food groups
No counting calories
No deprivation or feeling hungry
Ability to follow the program no matter where you are at!
This program is extremely EASY TO FOLLOW!! There is no counting calories, no measuring food, and no using food containers.  No cutting out food groups, no deprivation or feeling hungry and you have the ability to follow the program even when you are at a restaurant, a party or on vacation!
What Comes In The 2B Mindset Package?
There are 21 videos that teach you the basic principles of the program such as education on the food groups, what to eat and when, plus real life strategies for every eating situation (eating at restaurants, parties, while on a trip, for vegans/vegetarians, ect…).
5 videos to overcome common weight loss struggles and it includes answers to commonly asked questions and advice on weight loss challenges.
15 Recipe Videos where Ilana teaches you to cook time saving, delicious, easy and satisfying meals in no time.
Getting Started Guide:  Which is an easy step by step instructional manual to help you get your journey under way.
My Go To Guide:  This accompanies the videos and highlights the key takeaways, recaps the food lists, features grocery shopping lists, and more.
2B Mindset Recipes:  Includes over 30 of Ilana's favorite recipes.
90 Day Tracker for your progress and meals plus other key indicators that play a role in helping you achieve your weight loss goals.
Water Bottle:  You are going to be focusing on "water first". The goal is to drink lots of water through the day and she gives you tons of strategies on this.
Beachbody Nutrition + App:  This is your go to place to access the entire 2B mindset program, featuring all the videos, the tracker, downloadable and printable tools and resources, and 24/7 access to the 2B mindset community.
How Is Shakeology A Part Of The Program?
Ilana is a huge fan of Shakeology! Because of its high-protein content (17 g), Shakeology can count as the protein for any
2B Mindset meal. One of Ilana's primary tips for weight loss is for people to have a consistent breakfast. And since Shakeology
is easy and quick to make—and tastes great—she chooses it as part of her consistent breakfast every morning.
Since it's a protein, it can also work as part of your lunch, snack, or dinner so it integrates perfectly into every day, and the
best news is you get to decide when! And she has so many great ways to enjoy it and make it even more satisfying.
Can the program be done with Exercise?
Absolutely. The 2B Mindset does not require exercise, but it's encouraged and it's considered "extra credit." Sure, the
program focuses on nutrition and weight loss through the foods we eat. Once you start to lose weight, you'll
want to start moving!!! 🙂
Do You Want To Join Me In Doing This Program?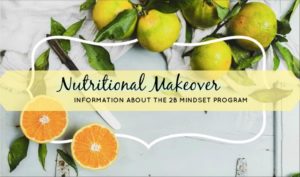 I am going to be hosting my very FIRST 2B Mindset Support Group starting on the 14th of MAY!!  I'm currently accepting applications for those that wish to have a 24/7 accountability group to answer questions, to stay motivated, to walk through obstacles and tackle this new lifestyle together! Exercise is not required but is considered extra credit.
This group will take place through a closed online accountability group!
We will start on May 14th and each participant is required to make ME their COACH and to commit to the 2B mindset program plus replacing 1 meal a day with Shakeology for the duration of the group.  I will be there with live videos, tips, recipes and accountability daily!  I will share with you everything that has worked for me over the past 10 years to lose the weight and keep it off happily.
I Am Interested In The 2B Mindset
Thank you for your interest in the 2B Mindset Nutrition Program. This application is for individuals who are interested in working with me directly as their coach on this this program. If you currently have a coach please reach out to your coach for support.